Strong Back/Strong FrontSeeking Our Central Channel
with Misty Flahie
Gain a greater understanding of how to access the central channel of energy by connecting front and back bodies.
We will explore subtle muscle actions and pay attention to how we sometimes fall out of tadasana in-between each posture and within the posture as well.
Then we'll put it all together in a gentle flow.
Sunday Oct 7
10 am to 12 noon
$45
​ ​to register: yogawithcherie@att.net
​Misty's biggest job is being a mom to three wonderful boys
but she has been teaching yoga full time for the last 15 years as well. Some of her most influential work was the 7 years she spent at Mindful Movement as a yoga therapist for individuals exiting physical therapy.
---
​Goat Yoga at Hilltop Views Farm in Williamston
With
Our Space Yoga
Teachers
Check website for schedule. Upcoming Goat Yoga dates:
Sept 30, Oct 6, Oct 13
lansingmichigan.goatyoga.net
info@goatyoga.net
Goat Yoga is animal-assisted therapy in a natural setting with unexpectedly smart, social and profoundly loving goats.
Powered by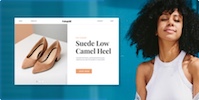 Create your own unique website with customizable templates.