Backbendswith Misty FlahieOpen your heart, fix your posture and strengthen your core with backbends.
In this workshop we will gently ease our way into progressively deeper backbends exploring the anatomy and benefits of a well-rounded back bending routine.
Sunday Jan 27
11 am - 1 pm $45
​ ​to register: mistyflahie@yahoo.com
​Misty's biggest job is being a mom to three wonderful boys
but she has been teaching yoga full time for the last 15 years as well. Some of her most influential work was the 7 years she spent at Mindful Movement as a yoga therapist for individuals exiting physical therapy.
---
​Goat Yoga at Hilltop Views Farm in Williamston
With
Our Space Yoga
Teachers
Check website for schedule. Upcoming Goat Yoga dates:
Spring 2019
lansingmichigan.goatyoga.net
info@goatyoga.net
Goat Yoga is animal-assisted therapy in a natural setting with unexpectedly smart, social and profoundly loving goats.
Powered by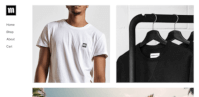 Create your own unique website with customizable templates.