​
YOGA CLASSES WITH CHERIE FERRO
to register: yogawithcherie@att.net◊ YOGA FOR BETTER HEALTH
A basic yoga class for beginners and those who want to gently ease back into a weekly yoga class.
MONDAY 7:15-8:30 pm Nov 12-Dec 10 ​$70
​
◊ CONTINUING YOGA
MONDAY 5:30-7 pm Nov 12-Dec 10 $75
THURSDAY 6-7:30 pm Nov 8-Dec 13 No class 11/22 $75
◊ WOMEN'S INTERMEDIATE YOGA
TUESDAY 4:45-6:30 pm Nov 13-Dec 11 $80
​
​I started in Cherie's classes a few years ago as a fairly new student to yoga, and now have progressed with more confidence and abilities than I ever thought possible.--Shawn Cannarile, Williamston

​
YOGA CLASSES WITH KIRBAY PREUSS
to register:​​ kirbay.preuss @gmail.com◊ 5 WEEKS OF GRATITUDE
For all levels including beginners. A gentle sequence of poses with an emphasis on being grateful for the bodies we're in. Closing meditation of gratitude.
TUESDAY 7:30-8:30 pm Nov 20-Dec 18 $60
◊ CHAKRA SERIES WITH ESSENTIALS OILS
We will learn about the subtle energy body using intentional movement patterns, essential oils, and chakra focused visualizations. (No class 11/22.)
THURSDAY 3:45-4:50 pm Nov 15-Dec 20 $60
◊ SATURDAY MORNING GENTLE FLOW
For experienced students. Move into a gentle flow of sun salutes to wake you up and get you relaxed as you begin your weekend.
SATURDAY 9:15-10:10 am Nov 3-Dec 1 $60

Kirbay has a gifted teaching style. I appreciate her commitment to the practice, her calm and relaxing voice, the connections she makes between the mental and the physical practice, and how she offers modifications. She makes it easy to love yoga!--Lori Rasche

​
​
---
THAI YOGA MASSAGE WITH JOLENE ROTH
Thai Yoga Massage is a full-body treatment where the client remains fully clothed lying on a thick cushion on the floor. Jolene engages your whole body by moving it through a gentle, flowing sequence that stretches and soothes your muscles to allow for ease of movement and flexibility. For more information:
http://www.joleneroth.com/thai-yoga-massage.html
After two sessions with Jolene, a year's worth of shoulder pain and the large lump that had formed in my trapezius muscle were gone!
Todd Baker, Dansville
​
---
Powered by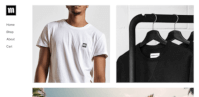 Create your own unique website with customizable templates.