​
YOGA CLASSES WITH CHERIE FERRO
to register: yogawithcherie@att.net
​
◊ CONTINUING YOGA
MONDAY 5:30-7 pm Jan 7-Feb 25 No class 1/21 $90
THURSDAY 6-7:30 pm Jan 10-Feb 28 No class 1/24 & 2/14 $90
◊ WOMEN'S INTERMEDIATE YOGA
TUESDAY 5-6:45 pm Jan 8-Feb 19 No class 1/29 $96
​
​I started in Cherie's classes a few years ago as a fairly new student to yoga, and now have progressed with more confidence and abilities than I ever thought possible.--Shawn Cannarile, Williamston

​
YOGA CLASSES WITH JOLENE ROTHto register:​​ yogawithjoleneroth@gmail.com
​
​
◊ ROPES AND RESTORATIVE
Gentle warmup followed by time on the rope wall and restorative poses.
FRIDAY 6-7:15 pm Jan 25 & Feb 22 $12 per class
​
---

​ THAI YOGA MASSAGE WITH JOLENE ROTH
Thai Yoga Massage is a full-body treatment where the client remains fully clothed lying on a thick cushion on the floor. Jolene engages your whole body by moving it through a gentle, flowing sequence that stretches and soothes your muscles to allow for ease of movement and flexibility. For more information:
http://www.joleneroth.com/thai-yoga-massage.html
After two sessions with Jolene, a year's worth of shoulder pain and the large lump that had formed in my trapezius muscle were gone!
Todd Baker, Dansville
​
---
Powered by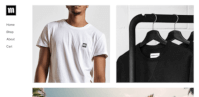 Create your own unique website with customizable templates.